Claire Booker reviews Joolz Sparkes and Hilaire's collection 'London Undercurrents'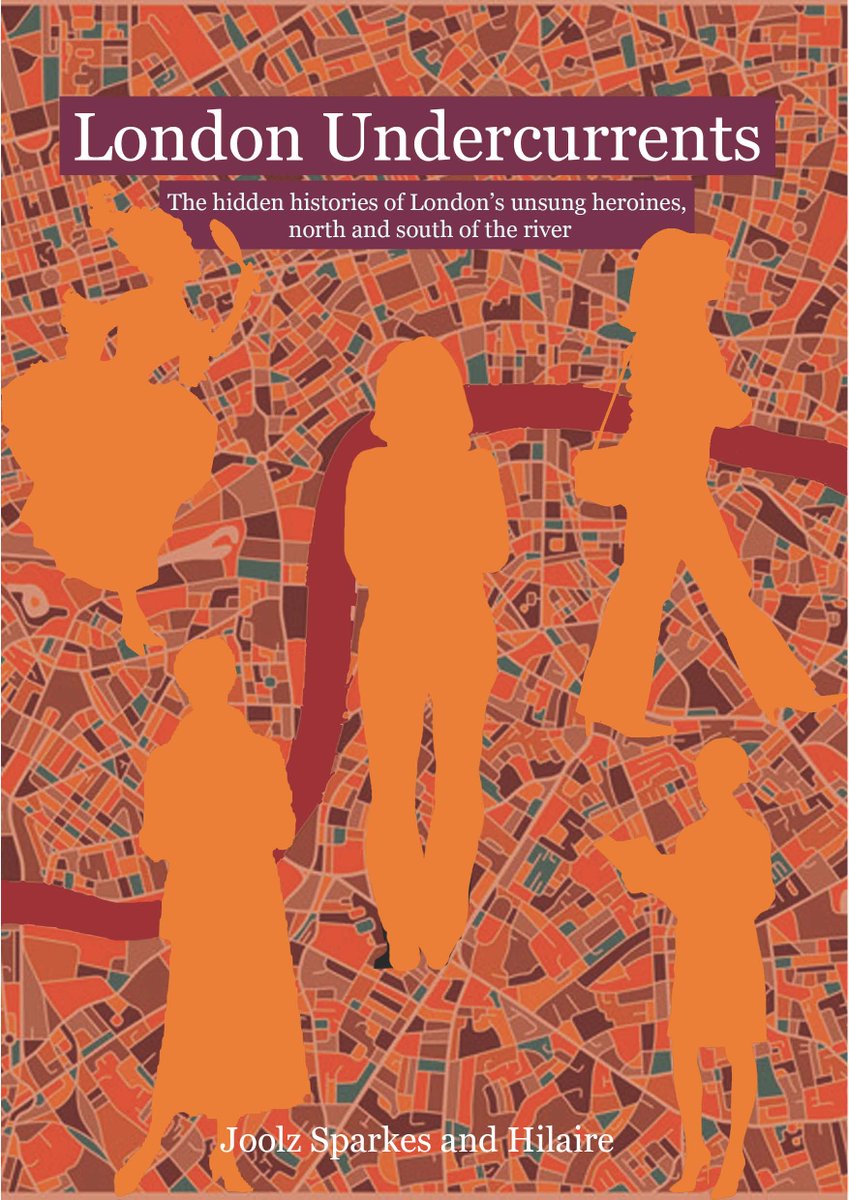 For five years, Hilaire and Joolz Sparkes have been on a mission to excavate the hidden histories of London's long-forgotten women and celebrate their lives in poetry. Thanks to in-depth archival research (partly funded by an Arts Council Grant) London Undercurrents offers a cornucopia of female experience across four centuries, from spirited cockneys and land girls, to factory workers and women in service. The result is both fascinating and educational.
The poems speak clearly from each page in generous point size, with only a letter S or N to indicate the poem's provenance. For the curious, Joolz Sparkes has written the north London poems, and Hilaire, the south-of-the-river poems. But it's quite possible to relish these stories without needing to attribute authorship. It's a truly collaborative project – not just between two poets, but across time, and between each poet and her subject.
I decided to read the poems right through without interruption. They flowed, dare I say it, like the river that runs through the whole collection.  Reference notes at the back are handy. Some are small prose poems in their own right. Others reveal the journey the poet took to find her subject. A few divulge shocking information. Coining money was a capital offence, for example, but I had no idea that male counterfeiters were hanged, whilst their female counterparts were burned at the stake.
So what of the poems themselves? They are largely free-verse, with a handful of form poems, including a classy villanelle about a missionary wife; a delightful concrete poem across two pages which 'shows' a tightrope walker crossing the Thames; a ballad in rhyming quatrains about a gypsy encampment; and two sonnets about work in a fountain pen factory.
Many of the poems carry the rhythms of natural speech, creating a deceptive simplicity that is wholly appropriate to their subject matter. Mostly they're written in the first person.
A French Huguenot plants asparagus in 'First Crop' – "fervently/ larding the beds/ with manure, praying/ for engorgement/ embonpoint." In 'Sacked', a girl who "never pilfered, never dibbed/ a wet finger in a sugar bag/ for a sneaky suck," is caught dancing the Charleston on the worktops of Cook's Confectioners.
The sheer escapism of cinema is captured in the aspirations of a 40s housewife in 'Hollywood' Comes to Holloway': "I'll style my hair like Joan's, drape over/ the settee bought on HP, dream of the man/ who doesn't leave his socks on the floor/ or try it on when he's back from the boozer."  'Dido Belle Sits for Her Portrait' introduces one of the black women to feature in this collection: "Father shipped me/ half-slave, across/ waves of guilt." Dido, the natural daughter of a slave owner, is "full-placed/ in an artist's/ composition yet/ kept at the edge/ of the real canvass."
There's fun too – plenty of it. The 'Lady Cyclist' in Battersea Park, circa 1895, cares "not a fig/ for my flushing cheeks/ my runaway hair/ the flash of azaleas/ nor the gentlemen who stare."  And there's rebellion under the surface in 'Clippie, Top Deck': "I won't be cooped below stairs/ when I've had the run of London. . . .Whatever peace brings, from here on in/ I'm polishing nothing but my own boots./ Step up now./ Hold tight./ Ding ding! Ding ding!"
Some poems tell a tough tale. In 'Cat and Mouse' a suffragette waits "to cast off knee welts, for gums/ to bud skin torn by metal jaws." The brilliantly titled 'Marking The Sheets' offers us a 13 year old apprentice laundress who spends 9 hours a day stitching household codes into sheets, then finds her own sheets marked "for the first time, a fistful of cramp/in your belly, staining the sheets,/ helpless to staunch the flow."
Back-street abortions, lead poisoning, sit-ins by Gujarati workers, frost fairs on the Thames, 18th century lavender harvests, knitting for the Spanish Republicans – wherever women have tilled, toiled, laughed, suffered or survived, Hilaire and Sparkes follow, with empathy and imagination.
Very occasionally the vernacular tips towards cliché, but capturing speech patterns across 400 years is no easy matter.  The poets have tapped into a rich array of character and circumstance and transformed it, with exuberance and clarity, into poetry which is fresh and accessible. The design is vivid and inviting – and at £10, London Undercurrents is surely ludicrously good value. Exactly the kind of book you can give friends and know it'll be a hit. That's Christmas sorted, then.
Claire Booker lives in Brighton. Her poetry pamphlet Later There Will Be Postcards is out with Green Bottle Press ((www.greenbottlepress.com/our-books).and her work has appeared in Ambit, Magma, The Rialto, The Spectator and Stand among others. She blogs at www.bookerplays.co.uk
More details about London Undercurrents and copies of the book are available at www.hollandparkpress.co.uk